Weddings & Events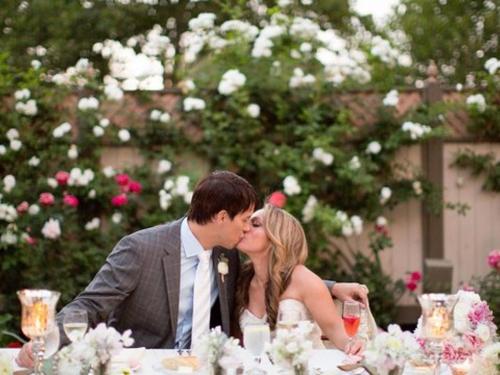 For a perfect wine country wedding, Santa Ynez Inn provides a luxurious experience for brides, grooms and all their guests. Winner of Trip Advisor's prestigious Traveler's Choice 2015 Award for "Top 25 Small Hotels in the USA," we specialize in boutique, elegant wedding celebrations. We can happily accommodate up to 100 guests for a wedding, and our on-site catering can serve a plated dinner for up to 50 guests or a buffet for 25 to 100 guests.
Santa Ynez Inn features open, inviting spaces to host your special day. The lush garden makes for a beautiful backdrop to your "I do's", while our newly remodeled Coach House serves as the ideal location for an indoor reception – it features a stunning bar with exposed brick and an expansive dining room flexible enough for a variety of seating arrangements. Our intimate and also newly remodeled library is the perfect setting for a groomsmen's toast or mimosas with your bridesmaids. However, whichever space you choose, our inn offers the luxury of convenience - with guests staying at the location of the celebration, it eliminates the hassle of transportation to and from the venue.
From vendor recommendations to a well-tailored menu, our wedding experts are available to assist you in creating your perfect, unforgettable celebration!